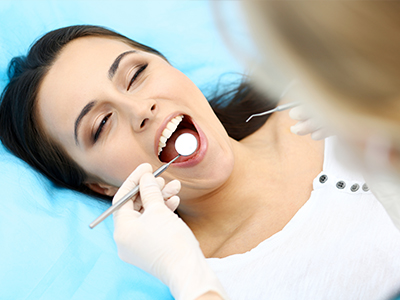 A root canal procedure is considered one of the most effective methods of preserving a tooth that has been severely compromised by dental decay or injury. According to statistics more than 95% of root canals are successful. In fact, with good oral hygiene and regular dental care, a tooth that has undergone root canal therapy can last as long as other natural teeth. However, as with any health related procedure there will be a small percentage of cases that are not successful. Occasionally, a tooth that has received a root canal may either fail to heal, or pain from that tooth may continue to exist. There are even situations where pain and symptoms develop months or years after the root canal treatment. In these cases, Endodontic Retreatment may be needed.
There are several reasons that a tooth may not heal as anticipated after the initial root canal therapy:
Curved or narrow canals posing treatment complications
Undetected canals due to complicated or unusual root anatomy
Placement of a permanent restoration was delayed, allowing contamination and reinfection of the root canal
The permanent restoration did not prevent saliva from contaminating the inside of the tooth
Even teeth that were successfully treated with a root canal procedure can be compromised by new problems that develop including:
New decay that exposes the root canal to bacteria and causes a new infection in the tooth
A loose, cracked, or broken dental restoration that exposes the tooth to a new infection
A fracture of the crown or root of the tooth
If it is decided that endodontic retreatment is the most suitable option for you, the involved tooth will be reopened through a small hole in the biting or chewing surface. Restorations that had been placed on the tooth previously may be disassembled to allow access to the canals. Once the canals have been accessed, the previous root canal filling materials will be removed and the inside of the canals cleaned and carefully examined. The canals are inspected for previously undetected or unusual canals. When all of the canals have been cleaned and prepared, they are then are sealed and a temporary filling is placed. After the completion of an endodontic retreatment procedure, you are to once again return to your restorative dentist for the fabrication and placement of a more permanent restoration.